Austintown Chiropractor for Health & Wellness
Welcome to Weaver Family Chiropractic and Wellness Center
We have created a chiropractic and wellness center dedicated to you and your whole family. Our purpose is help you regain your overall health and allow each person's God given potential to function optimally physically, mentally, and spiritually. If you are in pain, suffering, or frightened, we will always have time to listen, explain, and offer hope.
Start your journey today. We truly want to help you heal, grow, and thrive.
While you're exploring our site, check out our "Getting Started" video, patient testimonials and information regarding nutrition.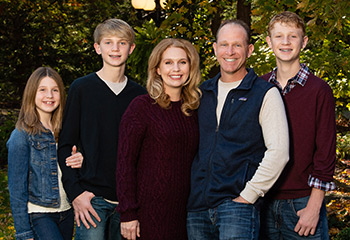 After you tour our website designed for Austintown-area residents searching for a chiropractor, give us a call. We'd love to meet you and explain our unique approach to today's chiropractic.
---
Serving Boardman, Canfield and surrounding communities of Northeastern Ohio