Choosing a Chiropractor in Austintown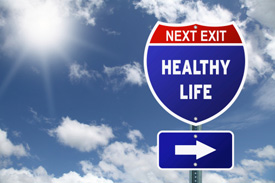 On behalf of Dr. Weaver and the staff of Weaver Family Chiropractic and Wellness Center, we are pleased to welcome you to our site. We have had the honor of serving the Austintown, Boardman, Canfield and surrounding communities of Northeastern Ohio since 1998.
Why I Chose Austintown
I grew up in Canfield, Ohio and after being away from my home and family at chiropractic school, I knew I wanted to start my practice near my hometown. I remember seeing a vacant field just outside of Canfield, in Austintown. I had a good feeling about this location being the future home of our office. We have been here in Austintown ever since.
We designed our office to be family friendly and oriented. We wanted a caring environment where our purpose was clear: provide specific Chiropractic care to restore fully functioning nervous systems in each individual so they can reach their full health potential.
Our Goals for Our Patients
Our goal is to have our patients become interested in their overall health, not just covering up their symptoms. We encourage them to be  proactive in their health, open to listening and following through with recommendations including Chiropractic, nutritional advice, and exercise instruction.
Frequently Asked Questions
My most frequently asked question is, "What is causing my pain?" My answer is sometimes complicated, however in most cases pain is caused by things like degeneration, side effects from medications, or the person's diet and lifestyle.
Our Vision at Weaver Family Chiropractic and Wellness Center
Our vision includes providing whole health care to patients and families who are engaged and proactive in their health journey and who follow a wellness lifestyle. My passion is guiding adults and children to reach their full potential without prescription drugs. I want to help each of our families heal, grow, and thrive!
Take the first step towards relief by calling our Austintown practice today and making an appointment to discuss your health goals.
---
Serving Boardman, Canfield and surrounding communities of Northeastern Ohio